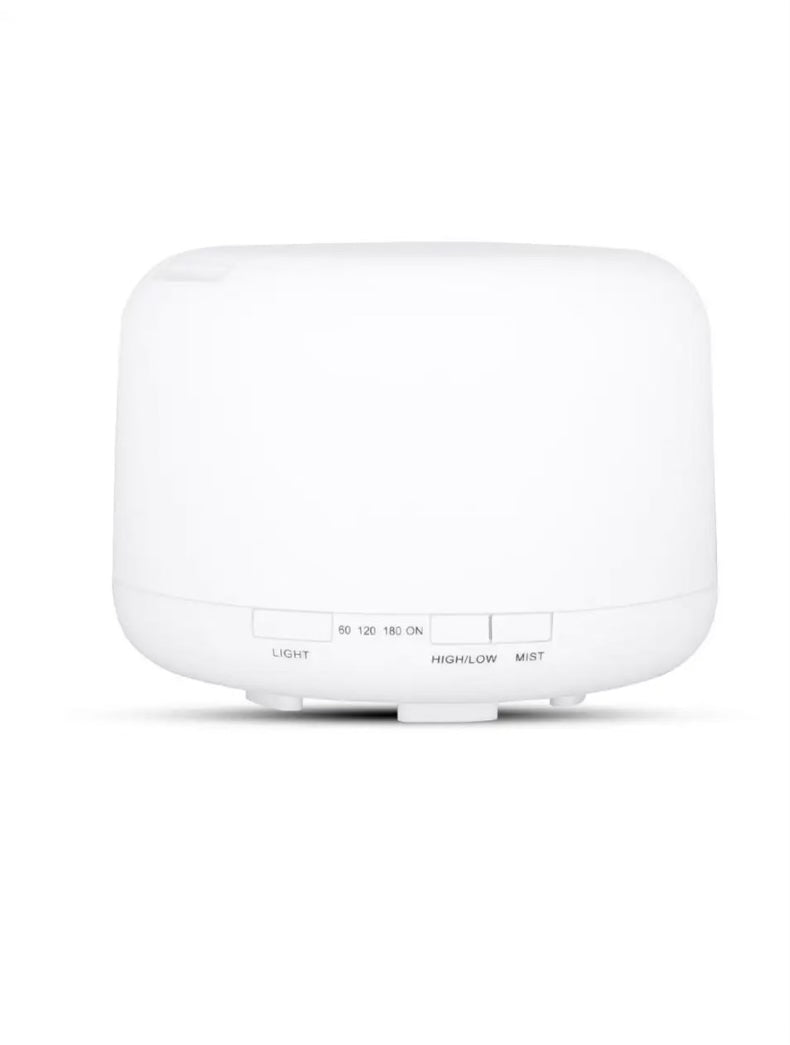 At-home Aromatherapy is just a button press away with Abundantly Aromatic's new line of Essential Oil Air Diffusers.
Diffusing Essential Oils not only dissipates common household odors, it also calms your mood and can improve sleep. Our Essential Oil diffusers also double as a cool-air humidifier. Having a humidifier in your home has a multitude of benefits including helping your family sleep more comfortably by soothing the air passages with added moisture.
We now carry several styles and colors to accommodate a variety of tastes!
INSTRUCTIONS
1.Lift the cover off of the diffuser to reveal the water reservoir.
2.Add pure filtered water. Distilled water is the best option to prevent clogging in the device.
3.Press the "Mist" button to turn on the diffuser. For longer use times, press the "Mist" button until desired use time is illuminated.
4.Add desired amount of essential oils. 3-4 drops of essential oil will typically suffice.
5.Enjoy!